There is a well-established gender stereotype that the kitchen is a female domain, but men are widely considered better cooks than women for various reasons. It's clear that men have excelled in the area of professional cooking, but what about home meals? Apparently, men have mastered domestic cooking as well, and the reasons for it may surprise you.
Different Approach To Cooking
Women pay attention to detail and tend to be more precise when cooking. They also tend to follow the instructions carefully when cooking for the first time to make sure everything is perfect. Men, on the other hand, are more keen on experimenting. They love to be creative and rarely use a cookbook. The ability of gathering up anything that comes in your reach may prove to be beneficial in the kitchen. Men are more adventurous in the kitchen and like to experiment with exotic ingredients. Additionally, these experiments usually turn out positively, even if it's for the first time.
A Hobby Rather Than An Obligation
Possibly the main reason why men seem to be better cooks than women is that they see it as a pastime, and not as something they regularly have to do. They consider it as a hobby, therefore they are more motivated when it comes to preparing meals. Even if they enjoy it, women cook on a daily basis to feed the children, and for them cooking is just another obligation on their endless task list. They usually don't have enough time to do it, which means that they have to come up with fast and easy solutions. Little room has left for creativity and pleasure. Men usually have a choice and they can decide to do it only occasionally, which gives them a different perspective on cooking.
A Challenge
Realizing they can outperform their better halves in the kitchen makes men more confident and boosts their ego. They can turn cooking into a challenge which gives them further motivation and desire. Through means of a challenge, men become more determined which results in tastier food, or so it seems. Their love for experimenting certainly helps, and the ability to make something new and creative sounds exciting and adds fun to the whole experience, which may reflect on food. Also, the popularity of cooking shows and celebrity chefs made it easier for men to pick up some culinary tricks.
Success With The Ladies
Even if they're reluctant to admit that men are better cooks, women are still impressed when they see someone who knows his way around the kitchen. A man with culinary skills will certainly get extra points with girls. This makes men even more motivated to excel in the kitchen. Preparing a marvelous meal means compliments from the ladies, which is certainly something they strive for, so they're willing to put in extra effort.
Professional Cooking
Throughout history men have been employed as professional chefs to royalty and aristocracy, while women have been the ones in charge of domestic cooking. Men dominate restaurant kitchens and only recently have we started to see women emerging as head chefs and restaurant owners. Being a professional chef is anything but easy. It's emotionally, mentally, and physically demanding and you need to be cut out for that type of job. It's highly competitive environment which makes it harder on women to succeed in such a tough, male-dominated world. There are exceptions, of course, and hopefully, there will be many more in the future.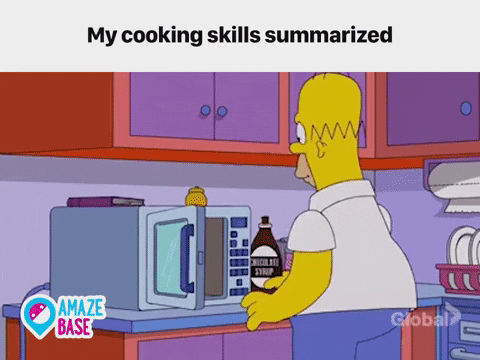 Exception
Men may have become more comfortable in the kitchen, but this might lead to them becoming responsible for all the cooking in their homes. Let's face it, ladies – this isn't a bad thing at all.