Let's get one thing straight – there's a huge difference in being alone and loneliness – you could be both or you could choose one of the two (even when you are in a relationship). Being single on such a cheesy and romantic holiday such as Valentine's Day doesn't automatically have to mean that you're a lost case. It is a perfect opportunity to reflect on all the pros and cons of being in a relationship vs being single and celebrate your independence and freedom. Of course, there are a few things you could do in order to pass the time more quickly:
Get Out And Get Busy – It's Party Time
Okay, so you may not have a prince charming to swoon you away into the night on a hot steed, but you certainly have your fellow princesses waiting for the right man and not willing to wallow in self-pity! Grab the phone, call your singleton gal-squad and get out there to face the romance overload together. A lot of clubs will host themed events and there are more and more "green light" parties happening where you are sure to meet a really interesting guy, at least for one night (wink).
Feeling Agoraphobic? – Then It's Cozy-up-at-Home Time
Are those Lady and the Tramp scenes around the town too much for you to handle right now? No problem, you can still have a great time and not leave your house. You could find that exquisite recipe for a fancy dinner you were dying to try out and prepare it with lots of love or your could make a home cinema evening and watch a marathon of your favorite (non-romantic) movies or you could throw a pajama party – yes, even at this age – and all of these activities are way more fun with your loud and crazy girlfriends around.
Shower Yourself With Presents – Pampering Time
Valentine's Day today is associated with those movie-like grandeur expressions of love where he would do something super brave and romantic in a very public and crowded space, enormous flower bouquets surprises, raining fluffy teddy-bears, luxury getaways and lavish gifts. Now let me ask you something – why would you need a man for this? Be your own Valentine and treat yourself with a special pampering experience – start the day at the spa with rejuvenating beauty treatments and relaxing massages, go on a shopping spree and buy yourself a symbolic gift, something you wanted for a long time, and maybe finish the day by going out to a fancy restaurant with your favorite cuisine. Remember to love yourself first!
It's a Holiday of Love – so Celebrate it
Everybody seems to be stuck with the idea that if you are not involved in a romantic relationship that this holiday is not for you. Wrong! The key message that this holiday carries is that we should cherish our loved ones and show them how much we care will simple gestures of appreciation. Take the time and call your family and distant relatives, invite them over for dinner, send greeting cards to friends you haven't had time to call but are thinking about intensively. Spread the love!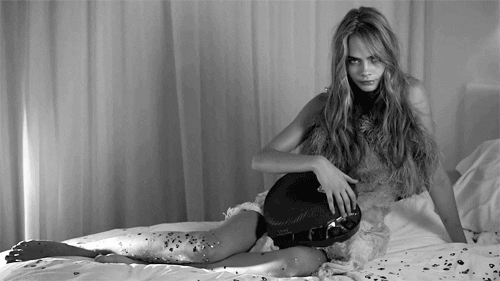 Celebrate UnValentine's Day!
You could always make the holiday your own by doing something completely irrelevant to the subject of romance: organize a women appreciation club and make an open discussion about the position of women today while nibbling on homemade snacks and sipping fine wine, or you could find a new hobby like horseback riding or you could spend the day giving back to your community by helping out for a day in a humanitarian organization or an animal shelter. There are plenty of creatures out there who have been rejected and neglected of any kind of love – they will be very grateful for your company on such a day.