Almost everyone owns at least some sort of accessories. Whether it is a designer bad, or a cool pair of shades, a nice watch, everybody has something. You might even spot two items that look the same, but there is one big difference. One of those is a fake. Maybe that person knew that it was a fake, or maybe they didn't. However, this doesn't have to happen to you. Here are some steps you can take to spot counterfeit products and avoid buying them.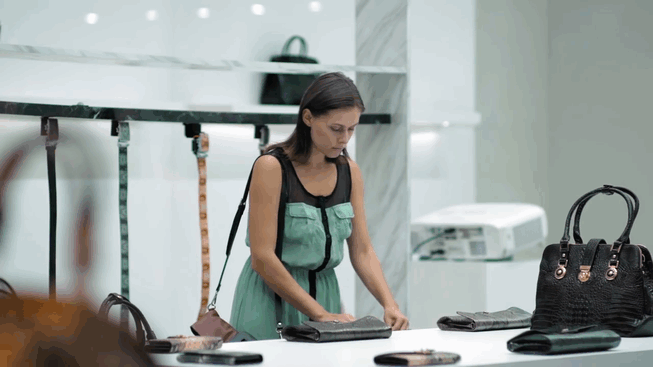 Price
The price of the item should be the first indicator of the authenticity of the item you want to purchase. If something is too good to be true, it probably isn't true. If the item you are looking at is way below the regular retail price, then you can be almost certain that it is a fake one. If those cheap items were authentic, how did companies like Hugo Boss, Armani or Versace get so rich? Of course, everybody loves to bargain and get a good price. But there is a big difference between getting a good price for an item and getting ripped off.
Sellers of such items usually quote the regular price and then offer a huge discount to attract more customers. Always check other places to see the prices of an item you want to purchase and compare them. If they offer it at low prices, how can they afford to buy the item? They simply can't, which means that the one you're looking at is a fake one.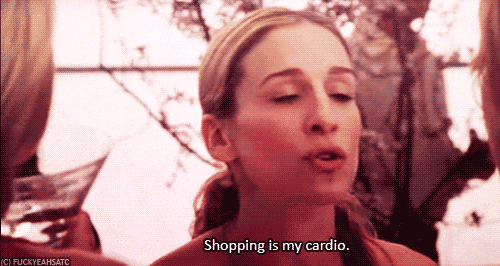 If you are buying items online, always check for the shipment expenses. Sellers usually don't have those items in stock and they have to be shipped from somewhere else, which also costs money. Authentic sellers of designer clothing and accessories even offer money back guarantees on items like designer bags, dresses and such. If the item is not as described, some even offer 200% refund. That is simply because they know what they are selling and are certain of the items authenticity.
The Quality Of An Item
If you are buying items online always check for description of the items and look at photos. If there aren't any or they are unclear the item is probably a fake. The reason for the poor quality of the photos could be that the buyers aren't able to spot the differences between counterfeit and authentic items. If you are bidding on an online auction and you don't see the item very well, simply ask the seller to send some more photos. If they are hesitant or have some bad excuses, you can be sure that the item isn't authentic.

Even with good quality photos the authenticity of an item can be hard to judge. But, for example, some pieces of designer clothing are easy to notice when compared to the counterfeit ones. The authentic ones are true to their size, and the cut is perfect. Whereas the counterfeit ones usually have missed stiches and the overall look isn't good enough to be an original. If you look at a designer bag for example, and it is even remotely different than the original design, you can be sure it is a fake.
Always check and compare photos with the items from authorized sellers to make sure that the item you want to purchase is the same as the authentic one, this will decrease your chances of getting a fake. When buying online it can be easy to go for a counterfeit product, simply for not knowing how to distinguish real ones from fake ones.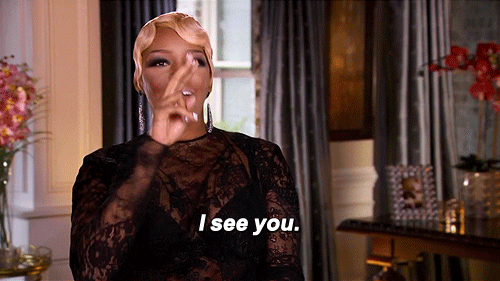 The Seller
Another thing to keep in mind while buying designer clothes and accessories online is the seller himself. Stores and sites that sell authentic accessories usually upload good quality images and have good descriptions of items. This just proves how much they care about the buyer and his needs. Everything concerning the item should be clear and understandable from the description, and they usually provide the buyer with an e mail, or a phone number you can call to further discuss or ask any questions concerning the item in question.
The way the website of the seller looks could also be a good indicator of the quality of merchandise it is selling. If they invested money in it, which can be seen from high quality photos, the look of their website, do they clear Terms and Conditions and Contact sections on their website, all these are good signs.

Another good way to make sure that you are buying the authentic accessories is to steer clear of unfamiliar websites. Stick to the ones you heard about, somebody recommended them to you, or you have already purchased items from. Check the review section where previous buyers can comment on the quality of items and the overall buying experience. For example, if you are looking for a cool pair of shades always go with a certified seller. You get what you pay for, and that is what's most important. They will last longer and they are made from better quality materials.
Nobody likes to buy an item online only to realize that they have purchased a poorly made counterfeit. It is always wise to save some money and invest in a good item. If you see that something is cheap, it is probably for a good reason. Be sure to follow the helpful tips above during your next online purchase and avoid getting scammed into buying a counterfeit item.