With summer slowly approaching its end, we're ready to cross out the days in our calendars until the next one arrives. Endless summer nights create memories for life: people fall in love, many adventures happen spontaneously, life seems much easier and meaningful. To say a proper farewell to this summer, organize a party everyone will remember with a nostalgic smile. Here are some ideas to do so.
Make it fun
Nobody wants to go to a boring party, so include some interesting games everybody will enjoy. Consider making a custom outdoor twister: use some spray paint to make circles across your lawn! The more people participate, the more hilarious it will be! Also, you'll certainly snap some photos, so why not make it a fun activity? Make your own open air photo booth: put an armchair in the yard and make a large colorful cardboard you'll set as the background. If you have a Polaroid camera – even better! Your guests can have their photos right away. If you have a telescope, organize stargazing, especially if there's a specific astronomical event you wouldn't want to miss. Also, consider making your own piñata: it's entertainment and decoration in one!
Come up with unique decorations
It doesn't matter if your party takes place during the night or day – consider opening a giant sun umbrella. During the day, it will create a pleasant shade for everyone. As for the night, you can hang some lanterns for a beautiful lighting. Use candles that keep the pesky mosquitoes away. You can decorate your party table the traditional way: flowers, candles, and colorful tableware can leave a nice impression. But, for a more wow-effect, complement these with your own DIY decorations that step away from what's already been seen. Take some glow sticks and cut them into tiny pieces, put them into an empty mason jar, add some glitter and sparkles – and you're done making your own glowing party lighting! Another great idea is to use fruit as your decoration: for instance, take a pineapple and paint its leaves in neon colors. Experiment with different types of DIY decorations and make sure everything matches well. Colorful helium balloons are also a nice touch, and someone will certainly decide to pop one out and use the air to make funny voices, which is always a great laugh.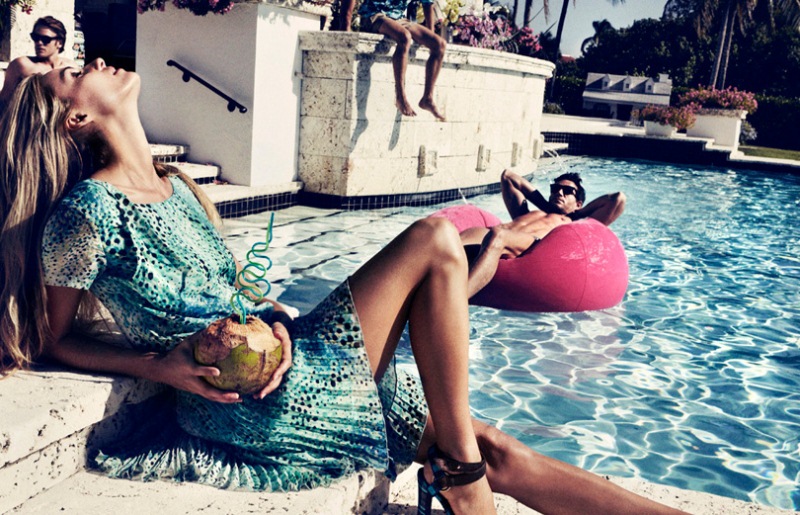 Food and beverages
When it comes to food, consider something easy everyone can enjoy on the go. If it's a daytime party, barbecue is the obvious choice. For a night party, opt for pizza, canapés, nachos, and salsa. You can even put a campfire and bake marshmallows to combine food with fun. As for beverages, make sure you keep them cold. Nobody wants to drink warm beer in the warm night, so check out what kind of cool room rental options are out there to avoid this type of inconvenience. Ice is a good option for cocktails or fruit juices, but not so much for beer and wine. You can even make your own watermelon keg to make it more fun! Add a bit of alcohol for a refreshing fruity cocktail.
Prepare a great playlist
Music is one of the most important things when it comes to organizing your summer party. Consider the type of your party: is it a wild one, or a more casual one? How many people are attending? You have to consider the optimal volume: not too loud, not too quiet. Create a neutral playlist made of melodic songs (skip the ballads, though) and consider what the majority of people would enjoy. If it's just a small group of friends and there is someone who's talented, an acoustic guitar is always a great option.
May your last summer party be special and memorable!