So comfy and versatile – that is how we could describe leggings. A staple item in any girl's wardrobe, they are great to be worn during all seasons and thus, we have them in all sorts of colours and styles. However, although it may not seem so complex, creating a fashionable look with leggings includes a bit of creativity and skills. You don't want to look as if you are returning from the gym after an intense workout. You want an appropriate and stylish look, which will at the same time be easy and comfortable. Here are a few tips on how to wear leggings with style.
Together with a sports bra
Wearing leggings and a sports bra is certainly not a groundbreaking idea. However, the truth is that this combo is super-effortless and trendy, so why not enjoy it. You should go for a pair of light green or pinkish leggings and a matching top. As for footwear, white sneakers with white, cotton socks are the best option. If it is cold outside, you can add an oversized hoodie to this look or wear it loosely tied around your shoulders. Moreover, a simple baseball cap and a pair of dark sunglasses will finish off the look perfectly, as you are guaranteed to look like an A-list celebrity going out to grab a coffee.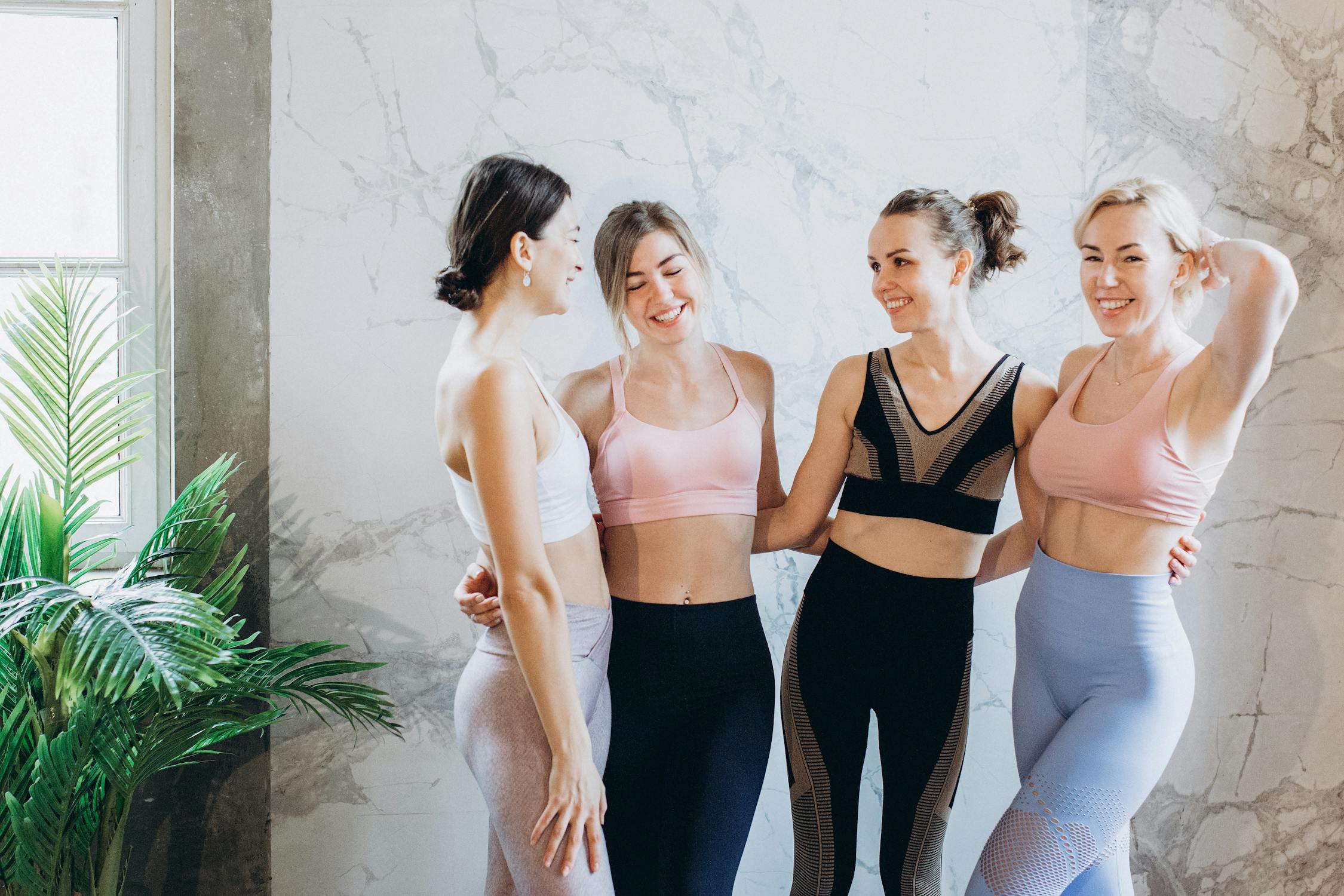 Layer with a coat during chilly days
The same as with leggings, a good coat is a must-have in any closet. Create a casual and modern look by combining a pair of high-quality leggings, to be the casual part of the look, with a figure-flattering long coat, which will constitute the elegant part of this exquisite outfit. A simple, oversized jumper will work amazingly with this style, the same as a pair of trendy chunky sneakers. Add a pair of Ray-Bans and you will be ready and stylish for a Sunday brunch with the girls or a fun weekend with the family. On the other hand, if you want to achieve a more formal look, simply exchange the sneakers in this outfit for a pair of faux-leather, high-heel booties. Also, make sure that your oversized jumper is long enough to cover your booty, and spice up the look with some jewellery – for example, a few stacked rings and a pair of gold stud earrings. Finally, add an over-the-shoulder bag to get a look worthy of a true trendsetter.
Add a bit of denim
This may be the perfect outfit for when you are about to go for a walk or run some errands. Opt for a pair of high-waisted leggings in black or navy and a cropped top in a matching colour. Complete the look with your favourite pair of trainers and layer it with a light denim jacket. This is a timeless look, as both leggings and denim jackets are fashionable classics, so it doesn't take a lot of effort to look splendid. To add a dash of glamour to this outfit, opt for dainty silver necklaces and a pair of dark, designer sunglasses.
Match with over-the-knee boots for a chic, romantic vibe
Going on a date with your boyfriend/husband to your favourite restaurant is one of the best possible plans for the evening. The only thing that may be a bit troublesome is the decision of what to wear. You know that you love the food there, so you can't go out in something that will be too tight after a few bites but at the same time you want to look cute and sexy, so what to do? The solution is in a combination of a pair of black leggings with a flexible waistband and a pair of irresistible over-the-knee boots. Chic and comfortable, this match made in heaven will look ideal with a dressy cardigan, which you can layer over a silky camisole. Add some elegant jewellery, a dainty bracelet, a pair of diamond studs perhaps, and voila, you have the ideal outfit.
As you can see, there are numerous ways in which you can wear leggings and look incredibly stylish. Do try out all of these combinations and see which ones work best for you.