Easter is approaching and you're eager to throw a party your friends and family will remember for years to come. In order for it to be a total success, you should invest every grain of energy and creativity you have. Check out the following ideas and tips that will help you turn your social event into a true Easter wonderland.   
Celebration decor
No party is a party without decorations. So, make sure you wow your guests with a little something something.

You can start with a simple carrot centerpiece. They are really simple to make; all you need are carrots with tops, flowers and a glass vase. If you'd like to add even more color to your party, you can always go with a beautiful rainbow centerpiece; it's amazing what you can achieve with a few glasses or glass vases, flowers and some food coloring!
Add a few refreshing Easter egg wreaths as well. They're lots of fun and bring warmth to your space. You can also use green paper shreds as grass, and have a bit of spring in any corner you want. Don't forget to leave something extra for your loved ones to keep! Pack your tokens of affection in Easter Bunny gift bags. You'll need scissors and some paper bags for this adorable party detail.          
In case you wish to go a bit more rustic, you can introduce decorations made of wood or wire, accompanied by a variety of floral arrangements, hemp rope, yarn and ribbons in softer colors.
Dying Easter eggs

Since it's springtime, you can't go wrong with gorgeous floral decorations or bright colors evoking warm weather and clear blue skies. If you prefer something more unusual or modern, dye your eggs by using the ombré technique, or perhaps speckle them with dye (or paint, if you're not using real eggs). You can even turn them into eccentric mosaic pieces. Use your talent to make your Easter eggs look like they're cracked – a detail everyone will admire!   
Preparing the Easter feast
Needless to say, you are free to make eggs the star of your appetizers. Deviled eggs are always a great choice, and there are plenty of recipes for this delicious appetizer. For example, you can make daring Pimiento cheese deviled eggs, or in case you want something more eye-catching, consider treating your guests to some incredibly cute and tasty deviled egg chicks.
For the main course, follow the typical Easter association and serve ham. The options are numerous – sweet and sticky apricot glazed ham, root beer glazed ham, ham with herb-roasted vegetables, or any other variation you can think of or would like to try out. Buttery rosemary rolls, spice-roasted carrots, and butter glazed rainbow carrots will make an excellent side dish here.
For dessert, you can opt for some stunning chocolate-covered strawberry "carrots", adorable bunny tail truffles, or the irresistible bunny-shaped sugar cookies that will really bring out the festive mood. As the main sweet attraction, make a jaw-dropping fruit pizza shaped like an Easter egg. With these works of art, you won't be feeding only your guests' stomachs, but their eyes as well!    
Perfect Easter cocktails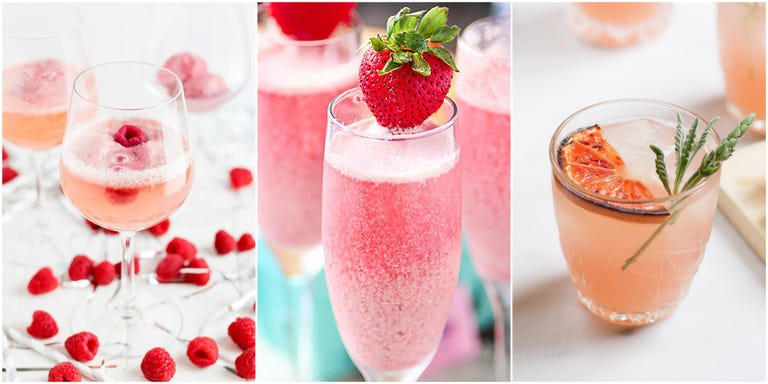 Holiday feasts can be quite a challenge for the palate, with the abundance of tastes and courses. So, softer, refreshing cocktails with soda water, lemon juice, or lemonade will be a great addition to your meal. Liven up the conversation with beverages like Yelapa Fizz, Love and Hope Lemonade, Sun Ra, Northern '75, Cucumber Raspberry Refresher, Lavender Garden Collins, or Lemonade Prosecco Punch. All of them taste exquisite and look extremely appealing.
Choosing the music
If you don't want the serious, traditional Easter music playing in the background, meditation and relaxation music is the way to go. It will help create a pleasant atmosphere and maintain the elegant, entertaining tone of the party.  
Think outside the box and try to figure out what your dearest ones will truly enjoy. With such attention to details, they are bound to feel your love in every part of your home and will always feel welcome.