It doesn't matter if we like them or not, celebrities are here to stay. They have their own lives and careers, and magazines, internet portals and TV shows are filled with information about them: what they did, how much money they made, who they are marrying and divorcing, what they and their children are wearing… How do they manage to do so many things every day and still look great? They and their children look great all the time, even during pregnancy and motherhood they set trends for the rest of the world.
Instagram
When we have a problem and need an advice, we goggle the issue and join a Facebook group where we can find someone to talk to. On the other hand, when we want to brag about something – we post photos on social networks, mainly Instagram. Celebrities are no different; they do it even more often and more people get to see their adorable kids hugging their fluffy pets and running down the sunny beach. Beyonce, Kim K, Gwyneth Paltrow, and Nicole Richie are some of the most popular celeb moms on Instagram.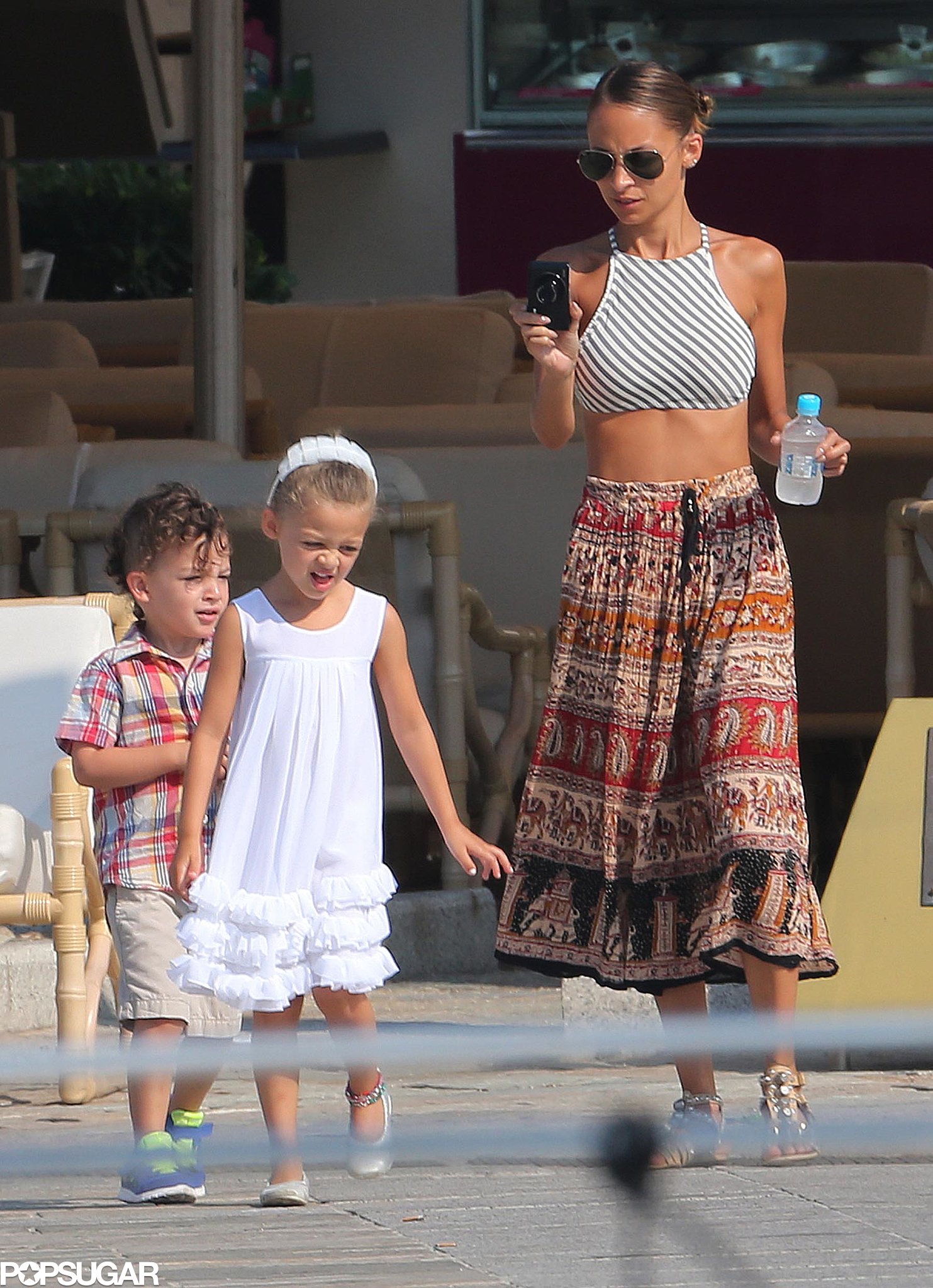 Image credit: popsugar.com
Breastfeeding
More and more celeb moms turn to 'the old ways' and openly state they breastfeed their children. Not only is it healthy for both mom and the baby, but baby gets nutrients and vitamins and can fight diseases much better. Catherine Zita Jones and Christina Aguilera are just some moms who openly say that they are breastfeeding their children.
Cloth diapers
Speaking of 'old ways', cloth diapers are making a comeback on the scene. They are more natural and way healthier than regular diapers since they do not use any chemicals which would make them 'extra absorbing'. Several years ago it was Maggie Gyllenhaal who used cloth diapers, and not even Duchess of Cambridge, Kate Middleton, uses cloth diapers for her son George. She was satisfied with the result and she is probably going to use it with their second child as well.
Image credit: usmagazine.com
Elimination Communication
Elimination Communication is all about different approach to potty training. It is about communicating to your baby in other ways that using words: facial expressions, body movements, practiced response… It may sound difficult at first, trying to communicate with your baby without using words, but once you master it, you will drastically reduce the amount of diapers you need. Gisele Bundchen says that she uses this method and that she finds it great.
Baby-Led-Solids
This is an interesting new concept which might seem odd at first. It is based on the idea that you child instinctively knows what and when they want to eat. It is about slowly letting them take over at least some control over what and when they eat. It might be difficult at first but as you both get accustomed to it, you will find that you don't have to run after your child all day, forcing them to eat something.
Celebrities are allowed to be a bit odd, and some of their parenting habits might sound a bit too odd, but hey, it is their choice. It leaves us wondering what are they going to do next.